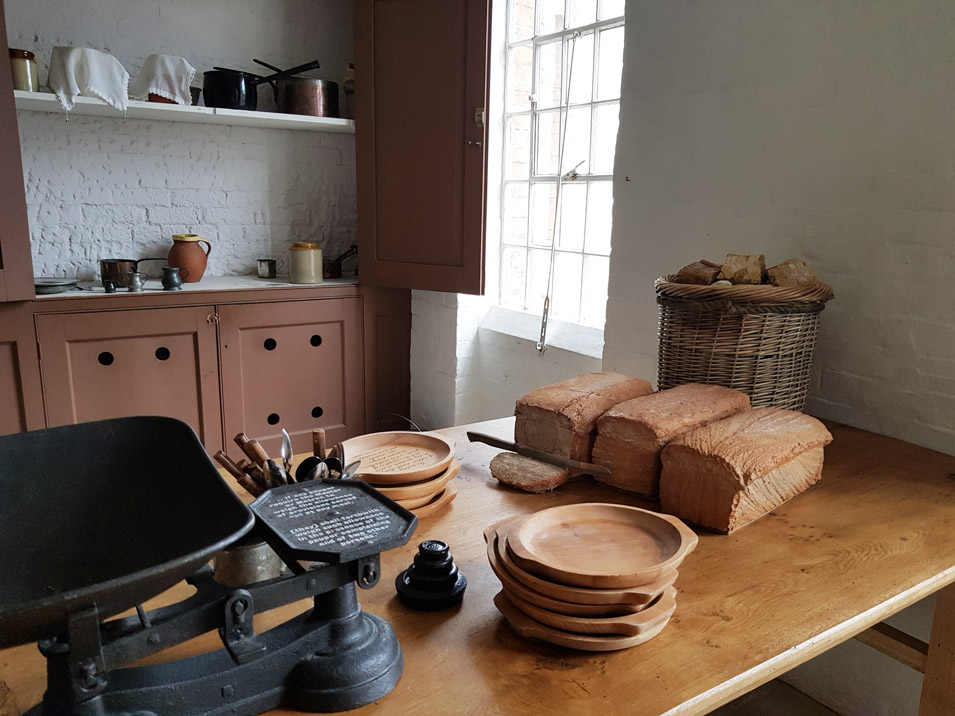 We were commissioned to design graphics to be totally integrated with the interior of the most complete 19th-century workhouse in existence, built in 1824 as a refuge for the destitute.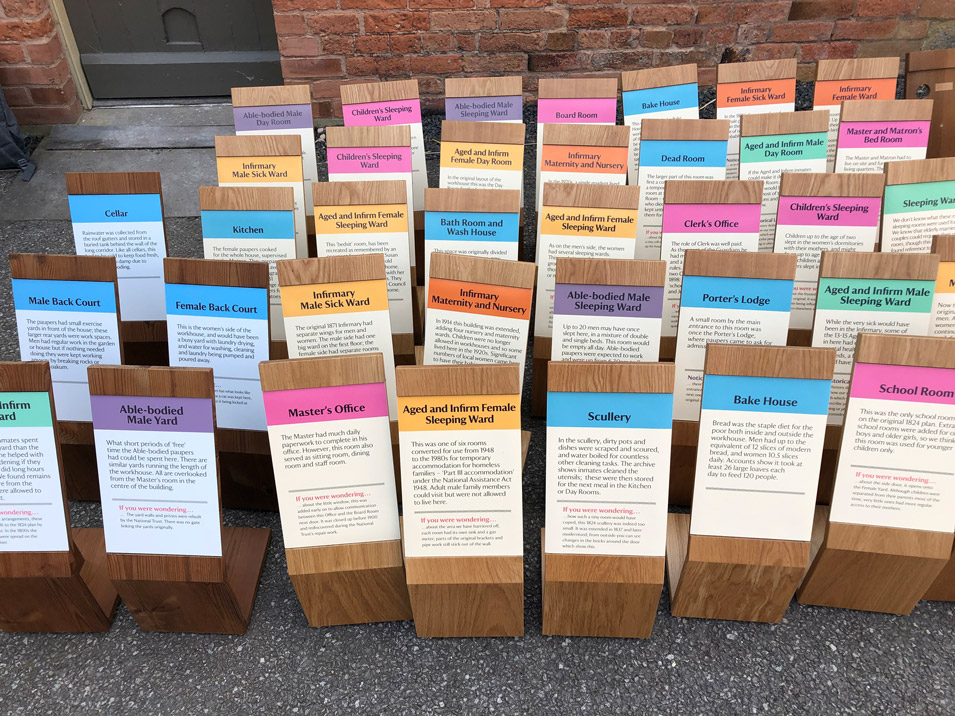 Individual room graphics, colour coded to aid circulation.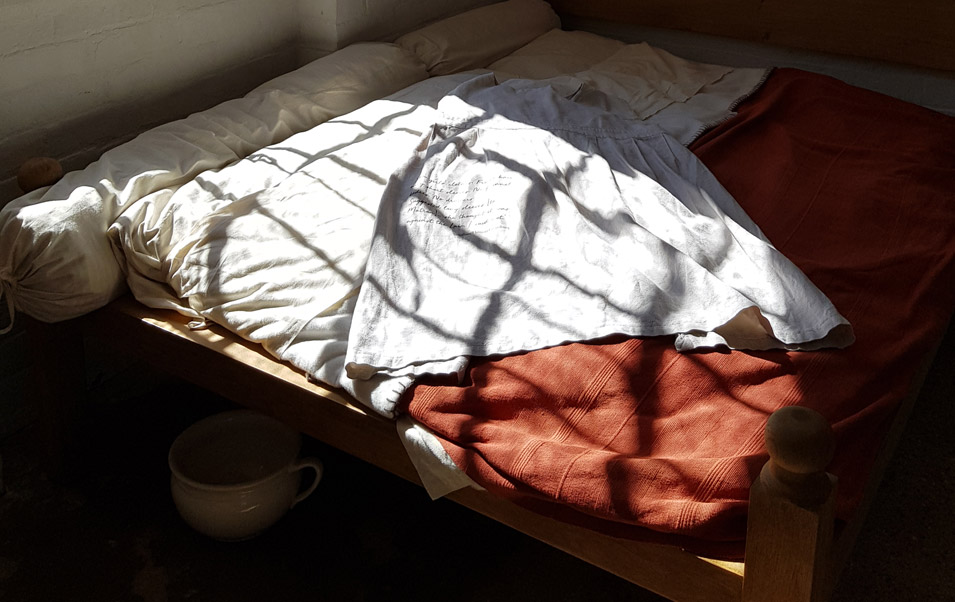 Quotes from workhouse staff and inmates appear on various props displayed alongside genuine artefacts to deliver an intense and immersive interpretative experience with the lightest of touches that does.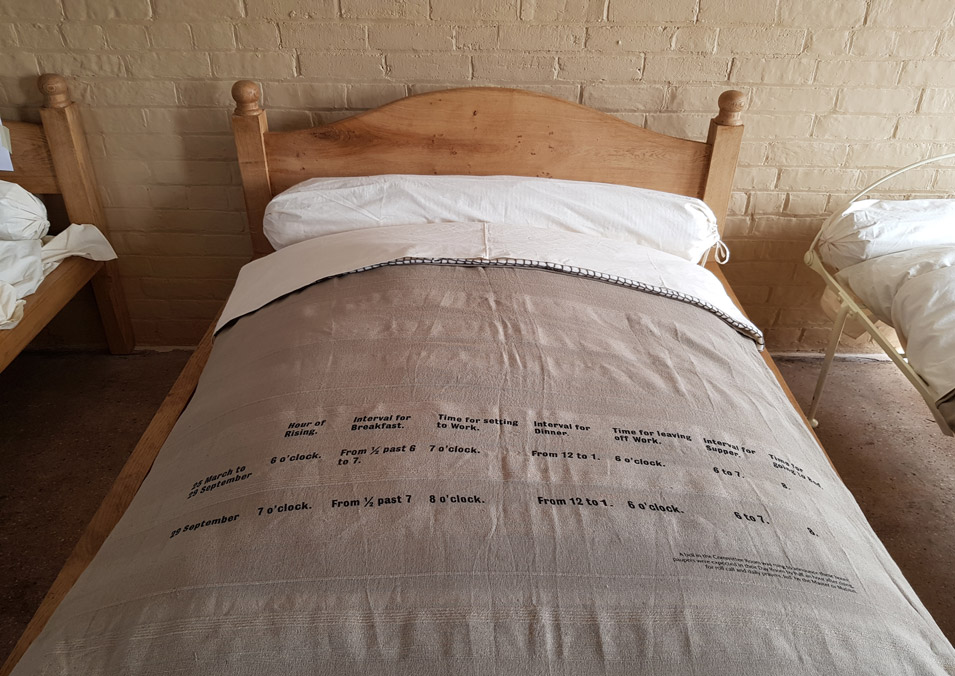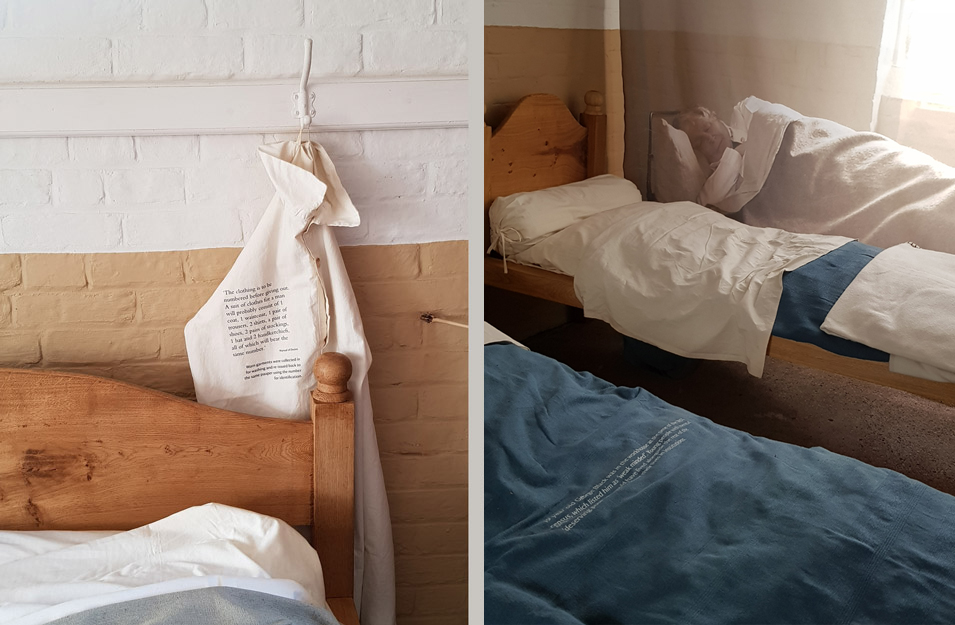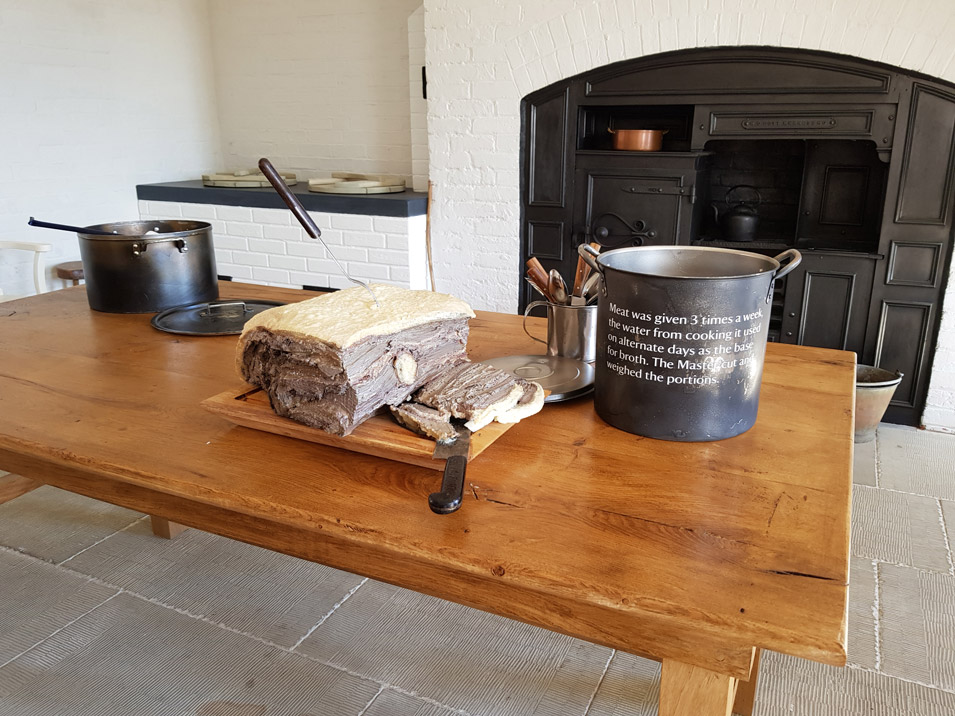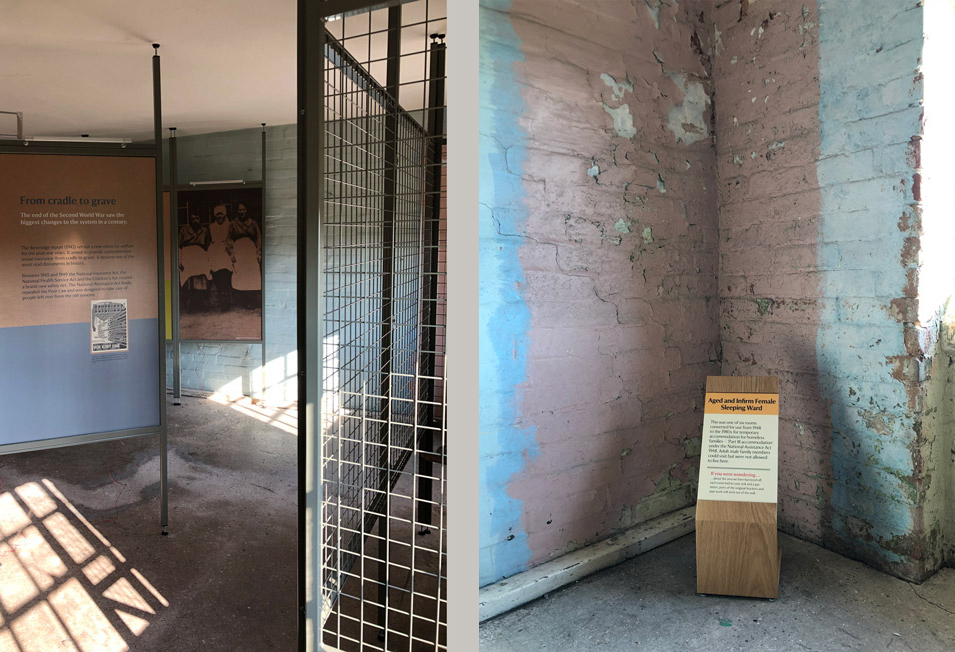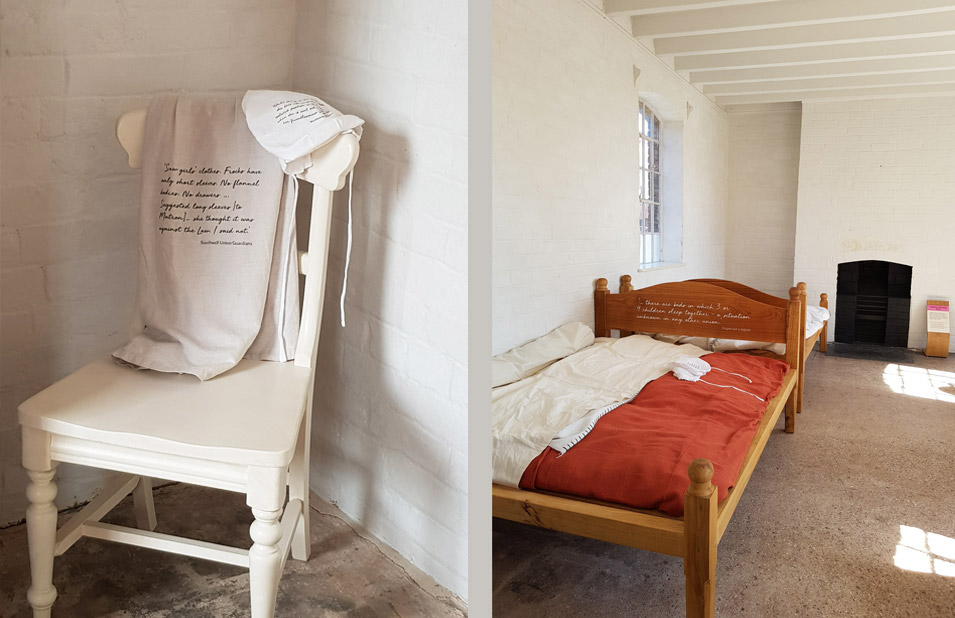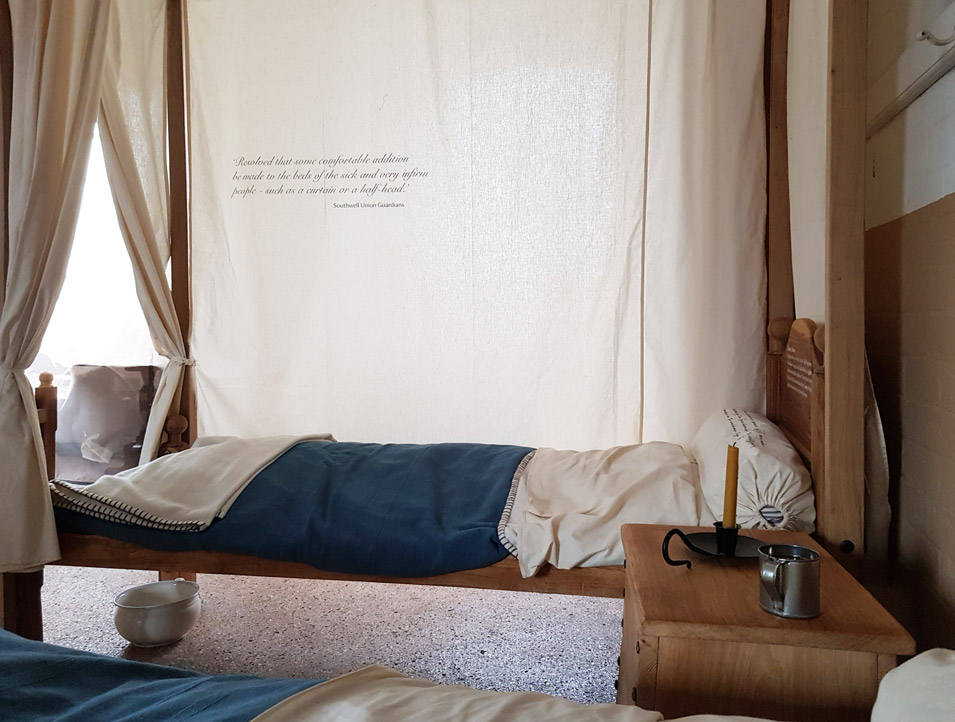 Role : Exhibit graphic design, artwork, production management and installation monitoring.

Client: National Trust
3D design: Outside Studios
Completed: June 2019