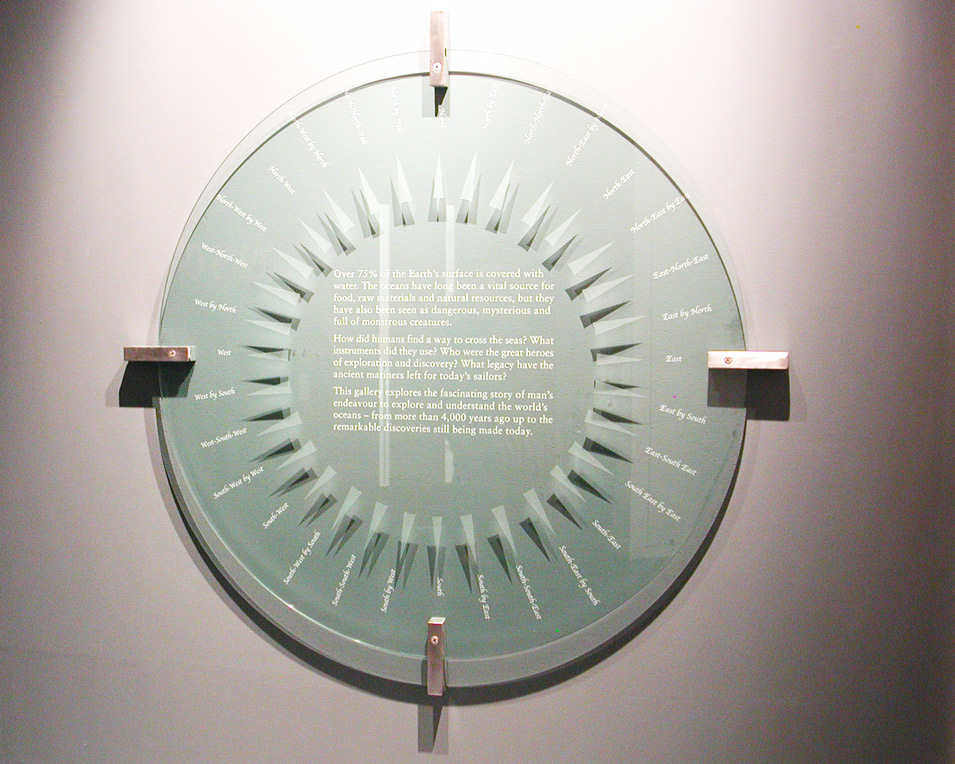 A permanent exhibition charting the history of ocean exploration, spanning 4,000 years, from the earliest explorers through to the development of oceanography as a science.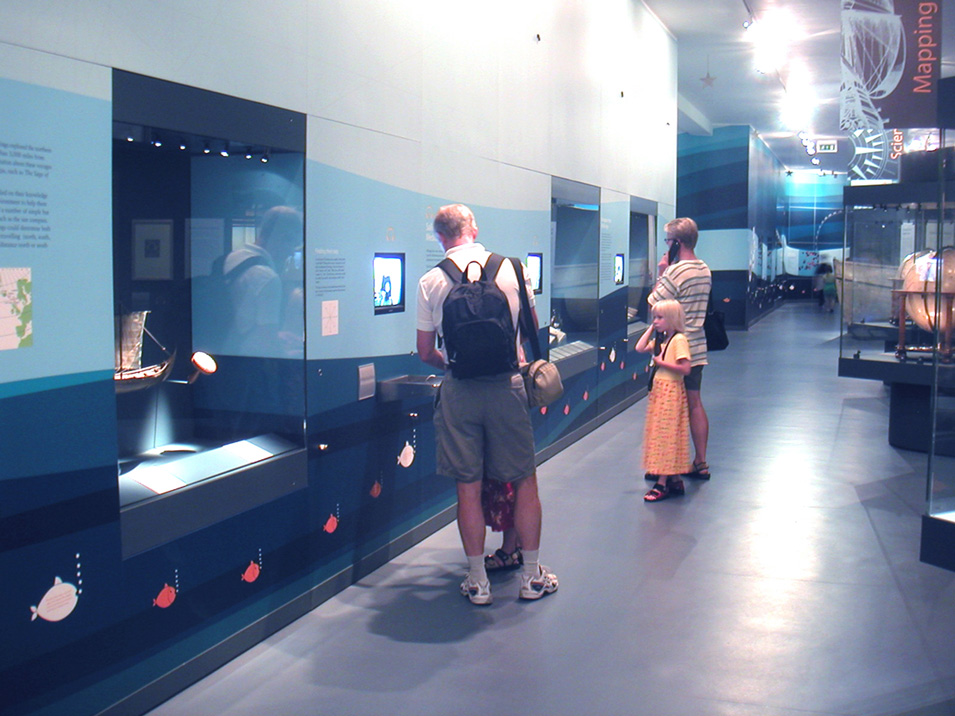 We developed a 44 metre graphic wall that introduced the subject to a broad cross section of the public.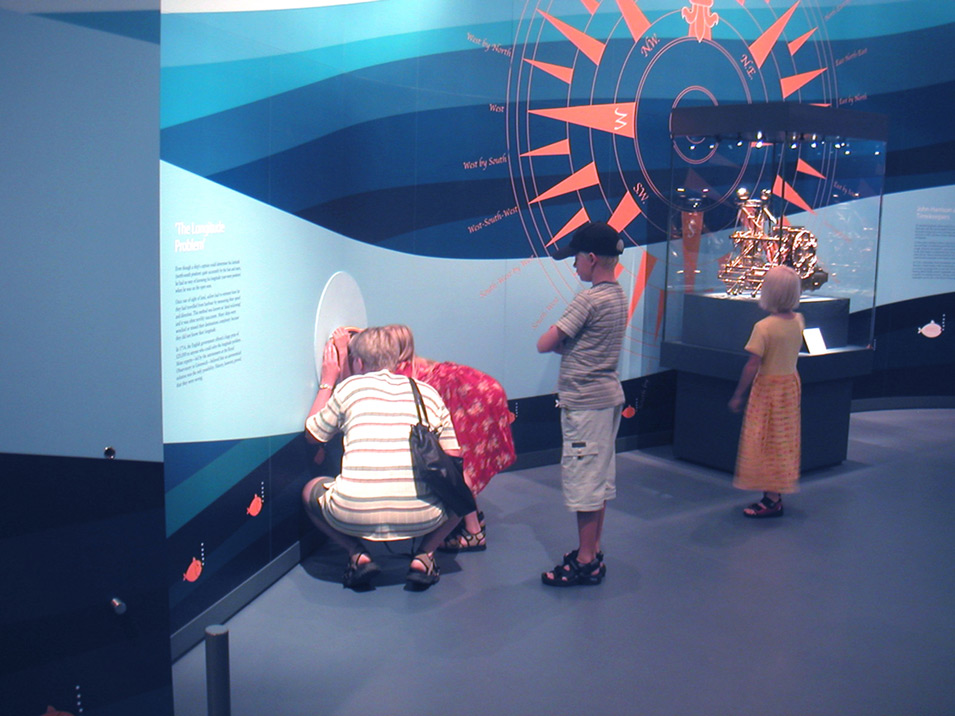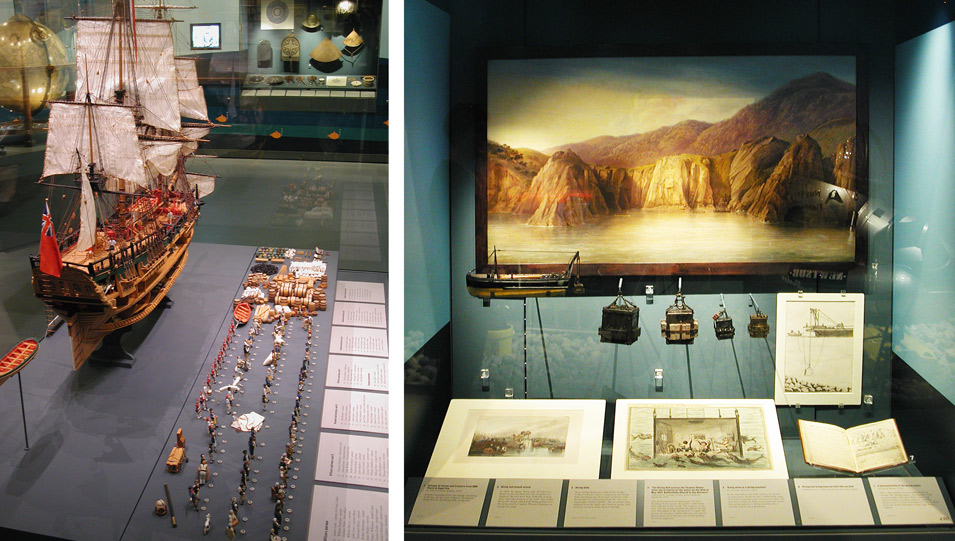 By contrast, a quieter contemplative environment allows particular themes to be explored in more detail centring on a rich display of the museum's collection of artefacts.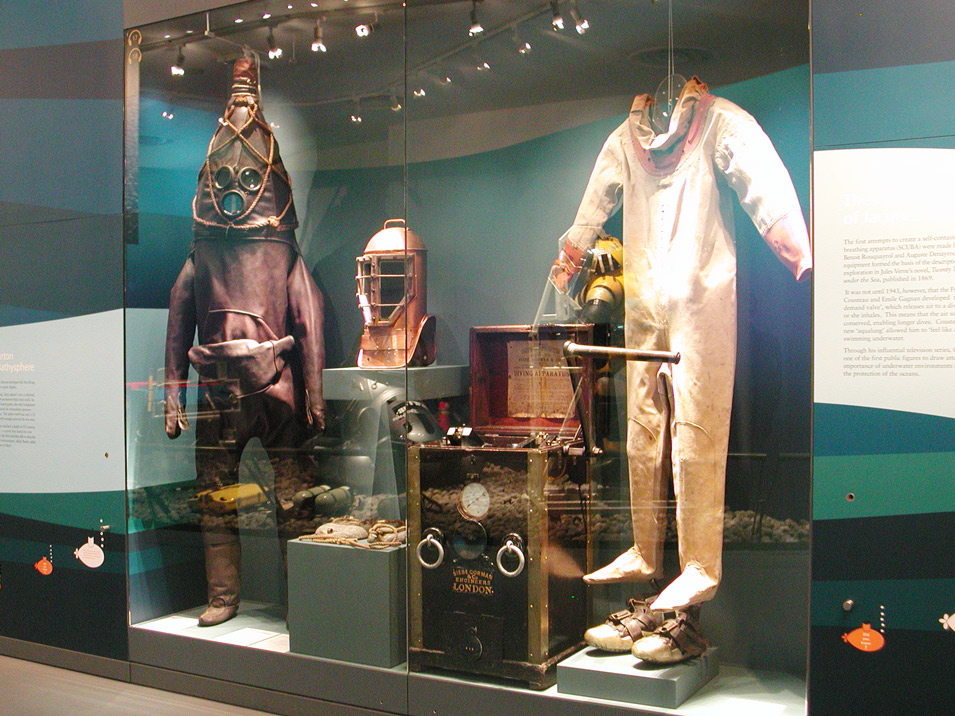 Role: Graphic design, artwork and installation monitoring.

Client: National Maritime Museum
Location: Greenwich
3D design: Bill Kerridge
Value: �350,000
Completed: June 2001