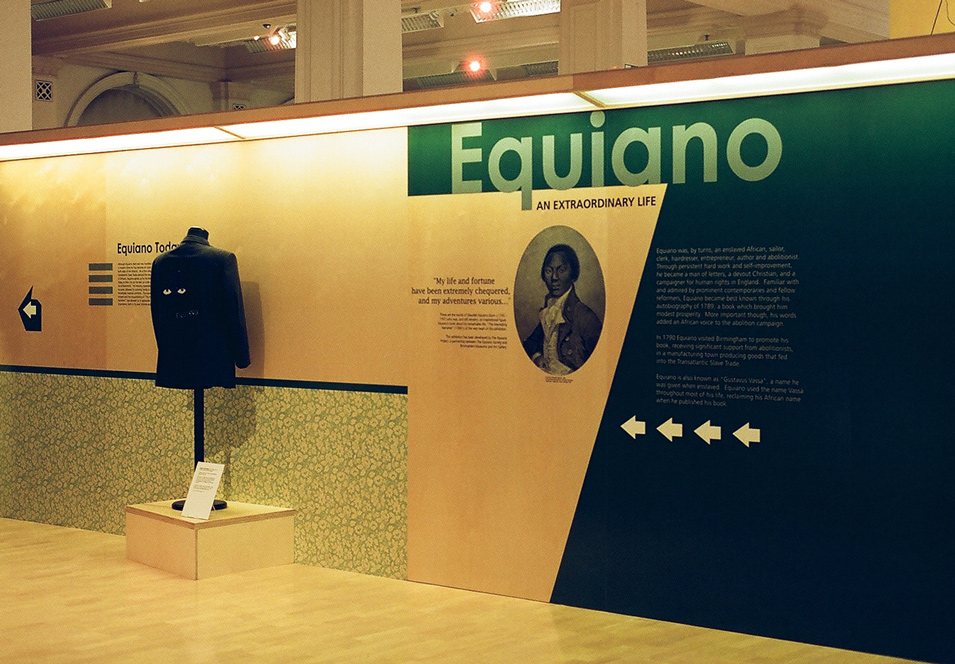 Based on his book The Interesting Narrative this exhibition celebrates the life and times of Olaudah Equiano.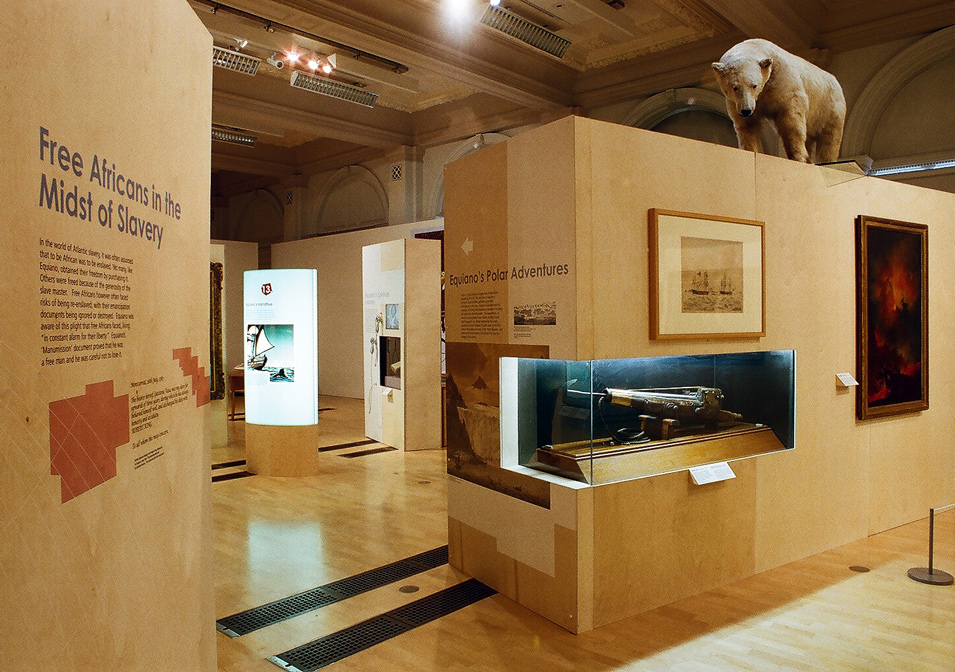 A strong graphic treatment printed directly onto plywood panelling forms a dynamic backdrop to over 100 artefacts. Equiano's life is depicted as a series of powerful linocut illustrations located at key points, drawing the visitor through the gallery.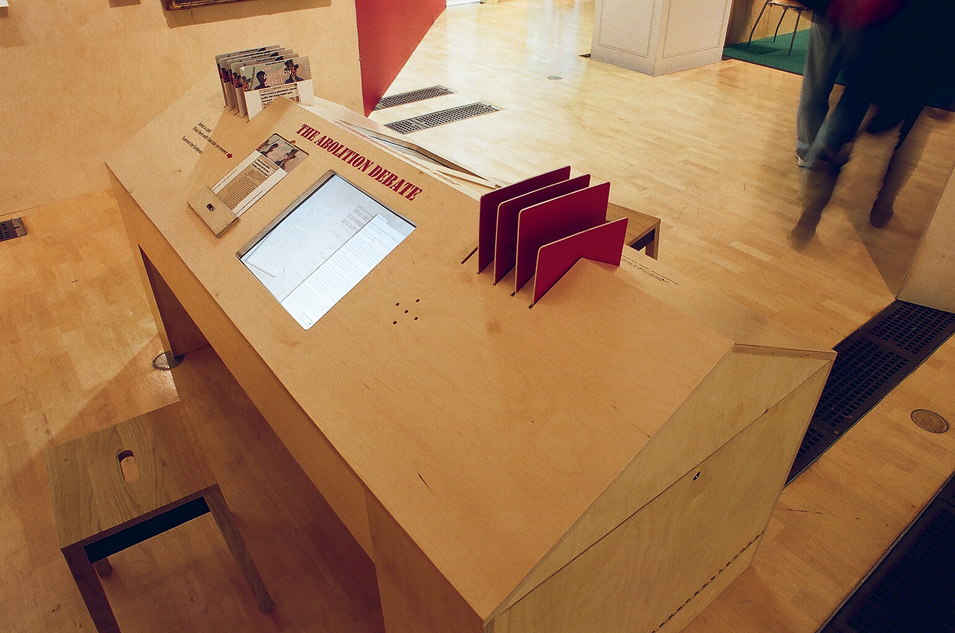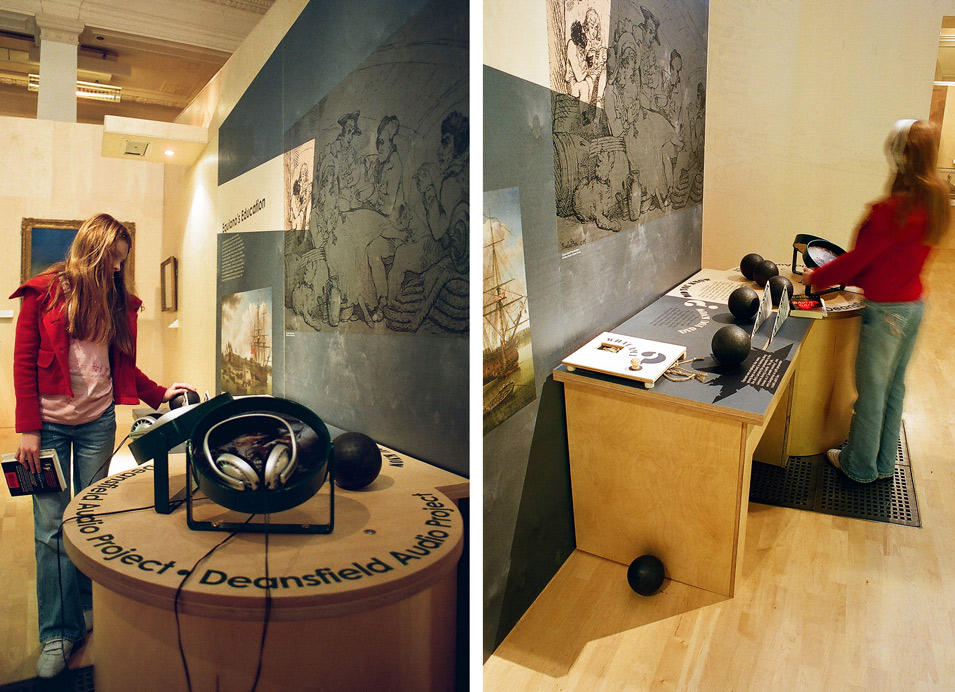 Artist-led community projects are integrated within the exhibition. We also designed two travelling exhibitions that toured to venues throughout the UK as well as a comprehensive education pack to accompany the project.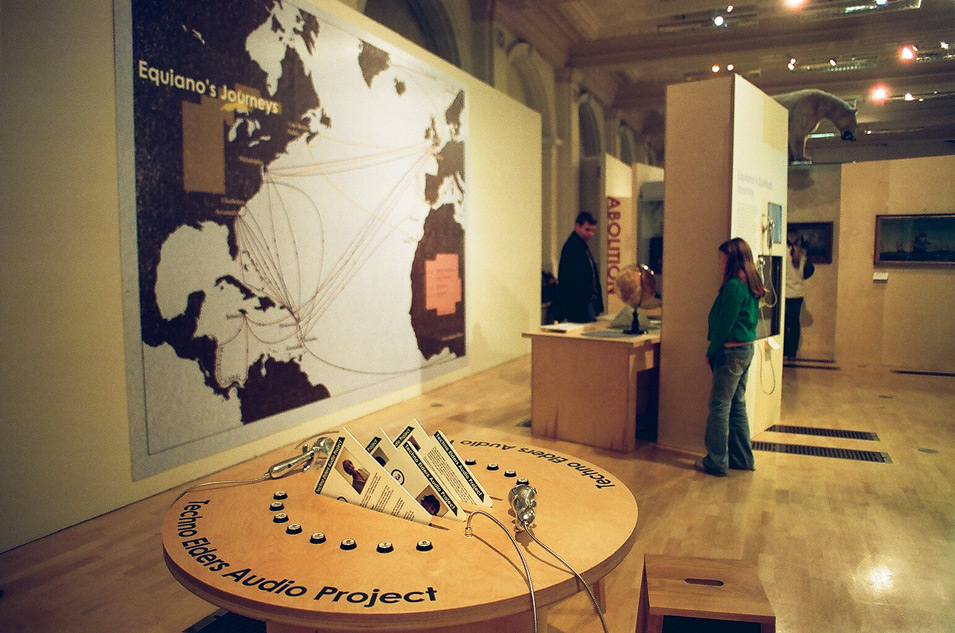 Role: Graphic design for exhibition and supporting literature, artwork, production and installation monitoring.

Client: Birmingham Museum and Art Gallery
Location: Gas Hall Gallery, Birmingham
3D Design: HKD
Value: £350,000
Completed: September 2007