This exhibition was a collaboration between Thinktank and a group of local people who were asked to select their favourite objects from the museum's collections. This is a unique exhibition, it explores the machines and gadgets used by people over time to send messages and play music.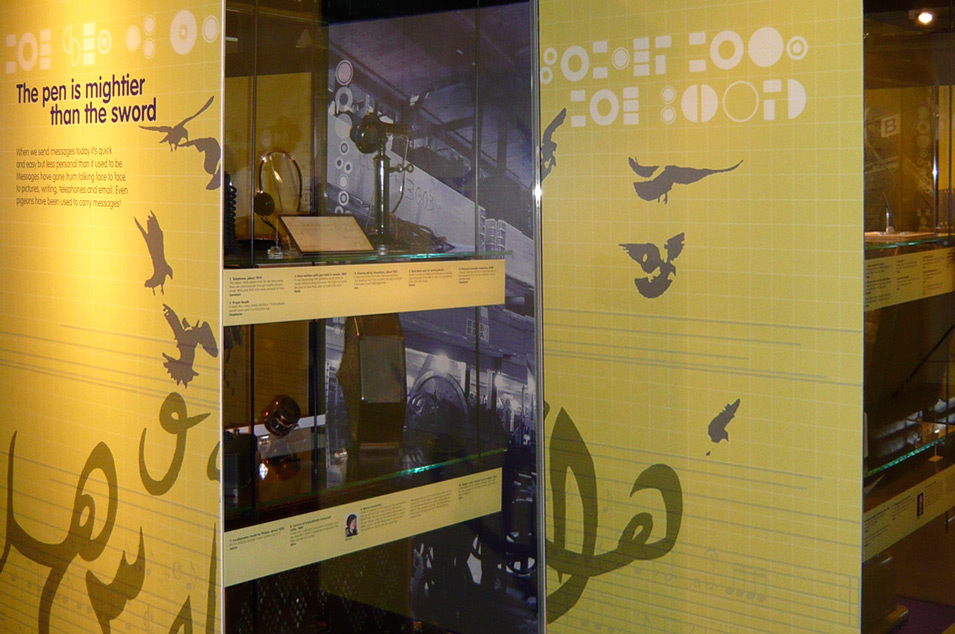 We worked closely with the community group to design a strong graphic treatment that unites this eclectic collection of objects.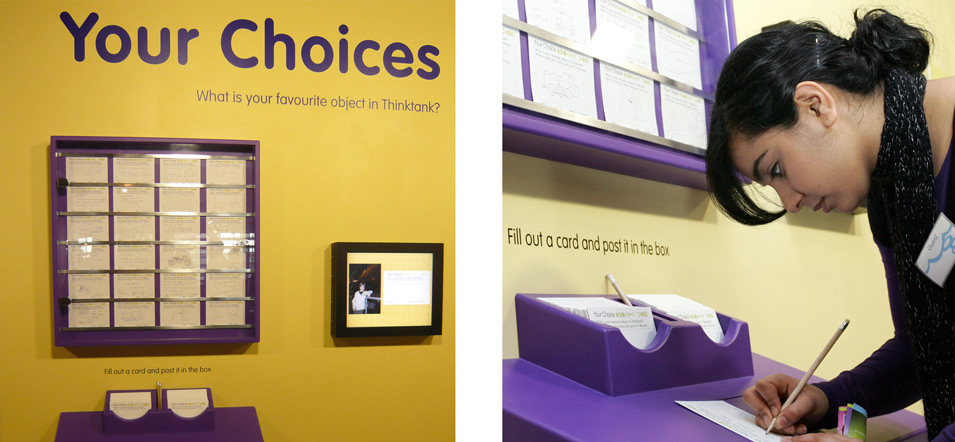 Further audience participation is encouraged through a feedback station that allows visitors to vote for their favourite object in Thinktank.
Role: Graphic design, artwork, production and installation monitoring.

Client: Thinktank Trust
Location: Thinktank, Millennium Point, Birmingham
Value: �8,000 (graphics only)
Completed: February 2008