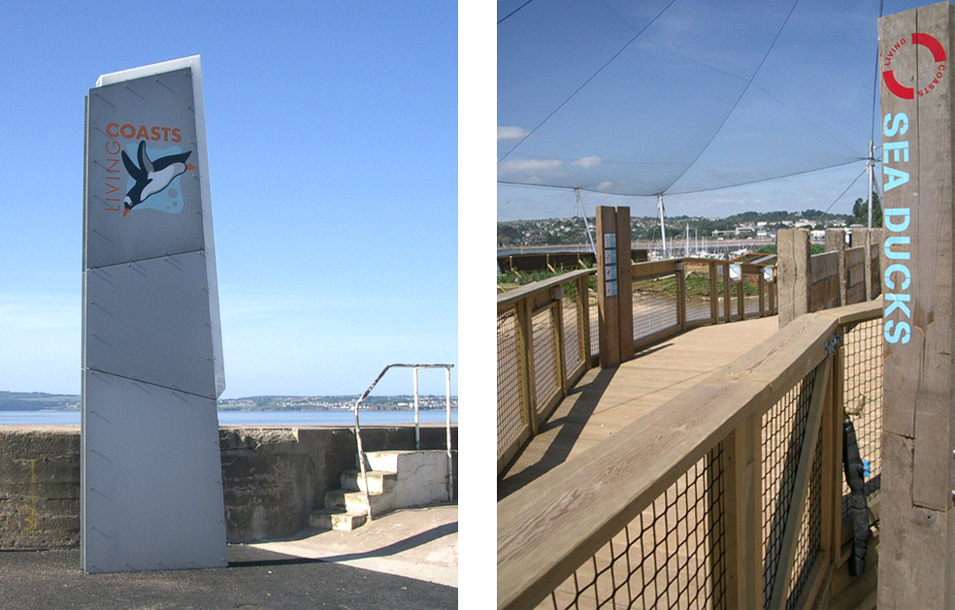 A world class aquatic centre exploring the rich diversity of life on the edge of the land. The outdoor environment is set alongside an indoor discovery area where simple hands-on activities encourage visitors to learn through exploration and play.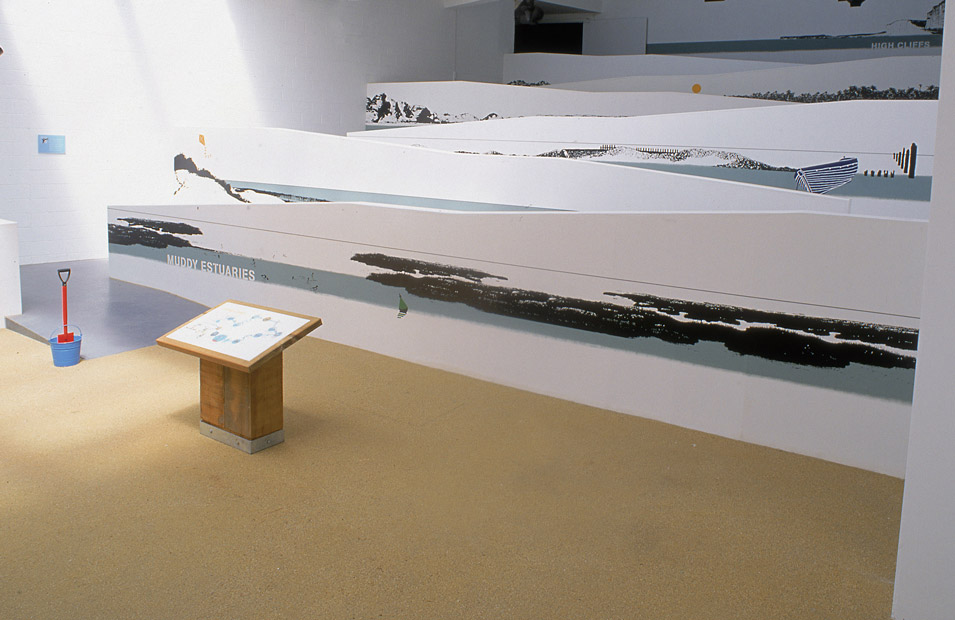 Graphics are inspired by the stunning coastal views and harbour iconography surrounding Living Coasts.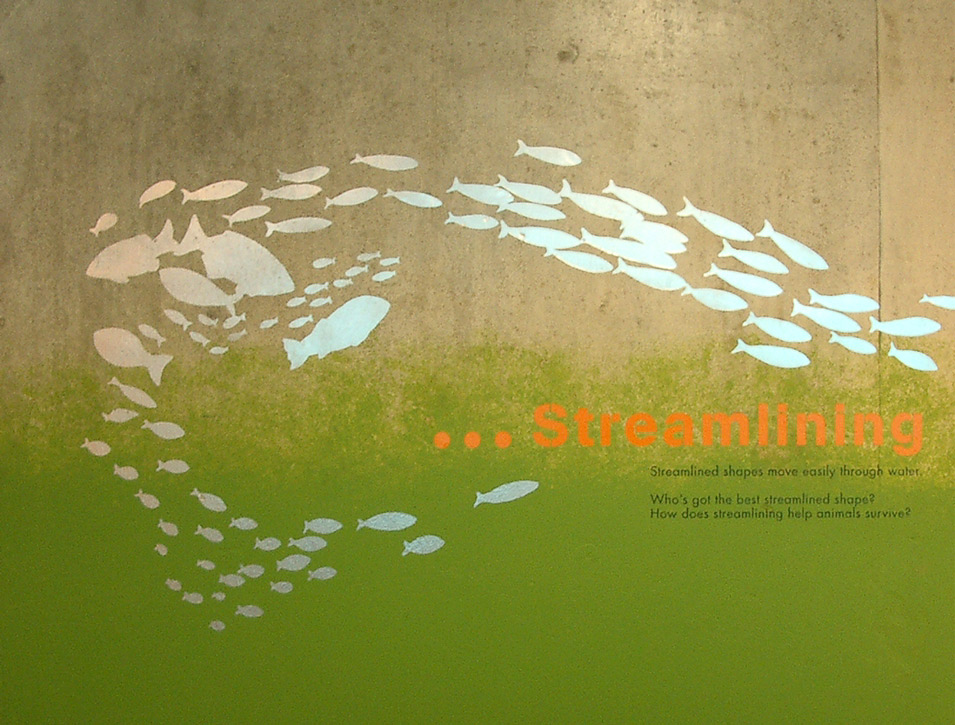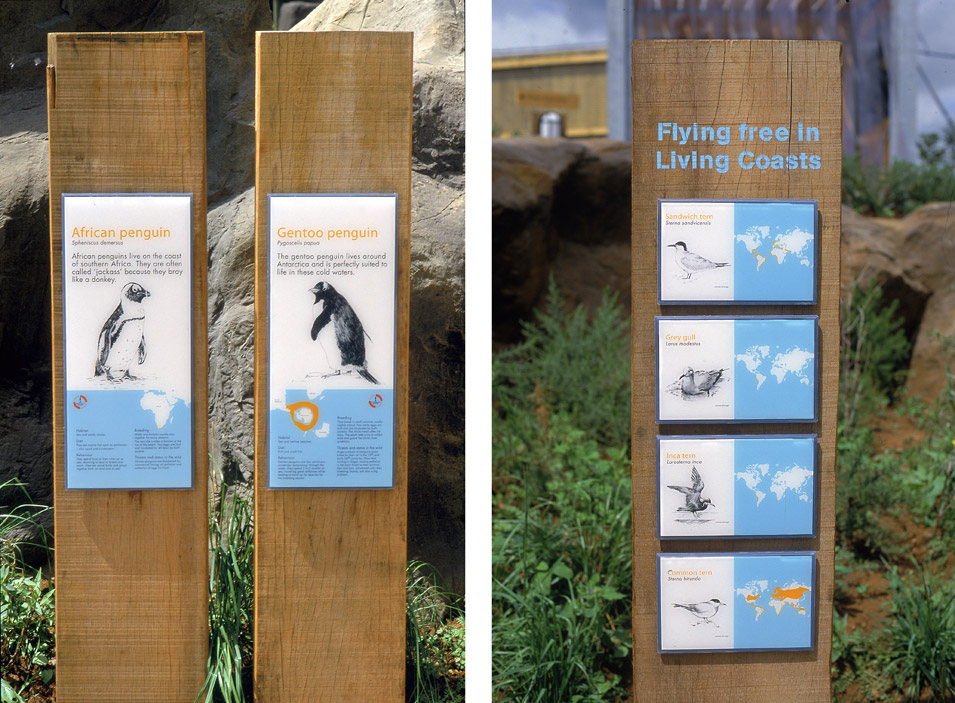 A totally integration design solution was achieved through close collaboration with the landscape architects and the centre's education department.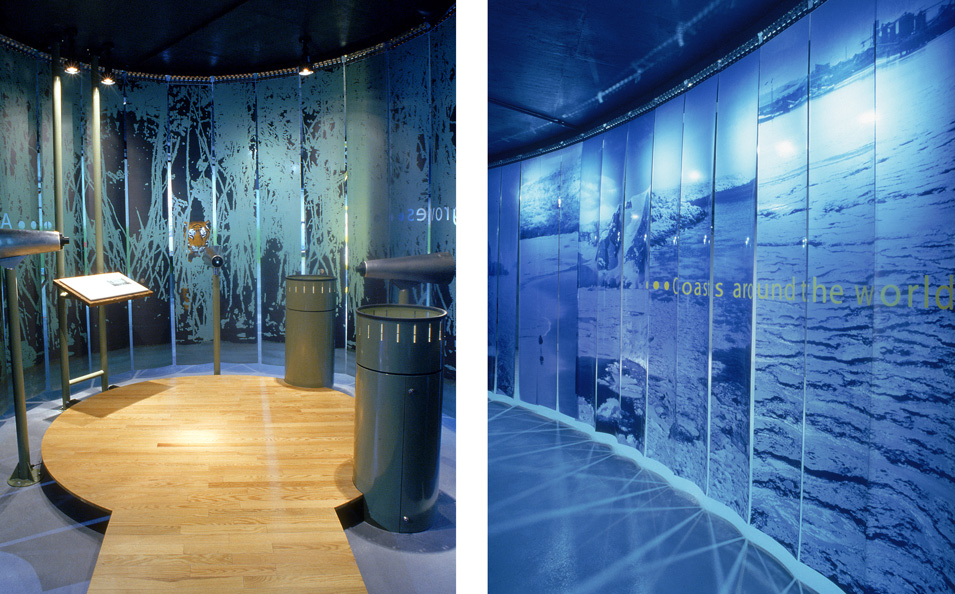 An adventurous use of materials allows graphics to be applied directly to concrete and block walls, rubber, plastic and reclaimed sea timbers.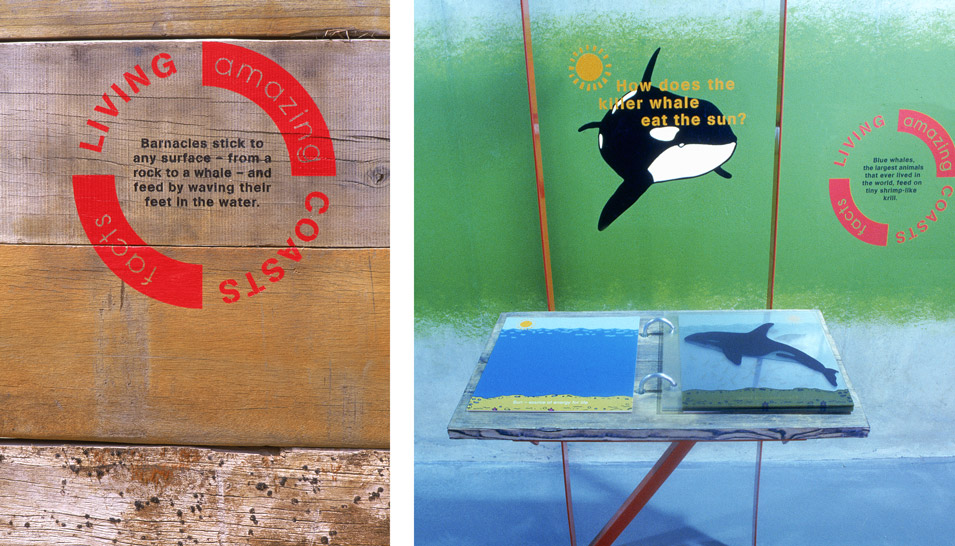 Role : Creative direction, photography, graphic design, illustration, artwork, project management and installation monitoring.

Client: Whitley Wildlife Conservation Trust
Location: Torquay Harbour, Devon
3D design: Alex Prescott
Value: £1.7 million
Completed: June 2003